Family Dentistry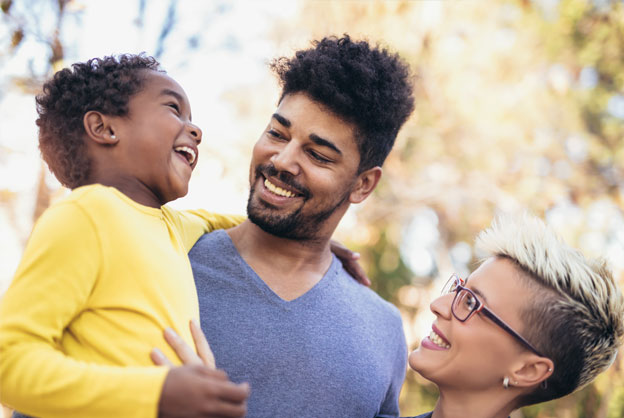 Being a mom herself, Dr. Kapadia knows how important it is to instill great oral hygiene at an early age. We provide preventative services for adults and children, including cleanings, fluoride treatment, exams, and xrays.
In order to make sure your child has a great dental visit, we encourage positive reinforcement at every appointment. We try to make visits fun for the children. Our caring staff will make sure your child has a fantastic time watching their favorite cartoon or movie, and they'll even be able to pick a prize from our treasure chest after their visit.
Semi-annual Exam
We conduct a comprehensive dental examination every six months. The dental exam includes a visual oral cancer screening followed by a thorough exam to detect caries (cavities) and any pathology that may be present. To detect cavities we conduct a radiographic, visual and tactile exam.
Digital X-rays
X-rays provide critical assistance in treatment planning, including information such as development of dental decay, bone loss, irregularities in bone structure and infections at the apex of teeth. We take a full mouth panoramic xray once every 3-5 years and 4 bitewing x-rays once a year. We use digital radiography to capture high resolution images with very low radiation.
Prophylaxis (Routine cleaning) and Flouride
A thorough routine dental cleaning and fluoride treatment is completed every six months.